The BTL Certification process provides users and suppliers with assurance that products have been independently tested for conformance to the BACnet standard in accordance with the globally accepted tests and testing policies. The BTL Certification Process is administered by BACnet International and oversight is provided by the BTL Working Group.
Prior to the start of the BTL Certification process, a product must have successfully completed the relevant BTL testing at a Recognized BACnet Testing Organization.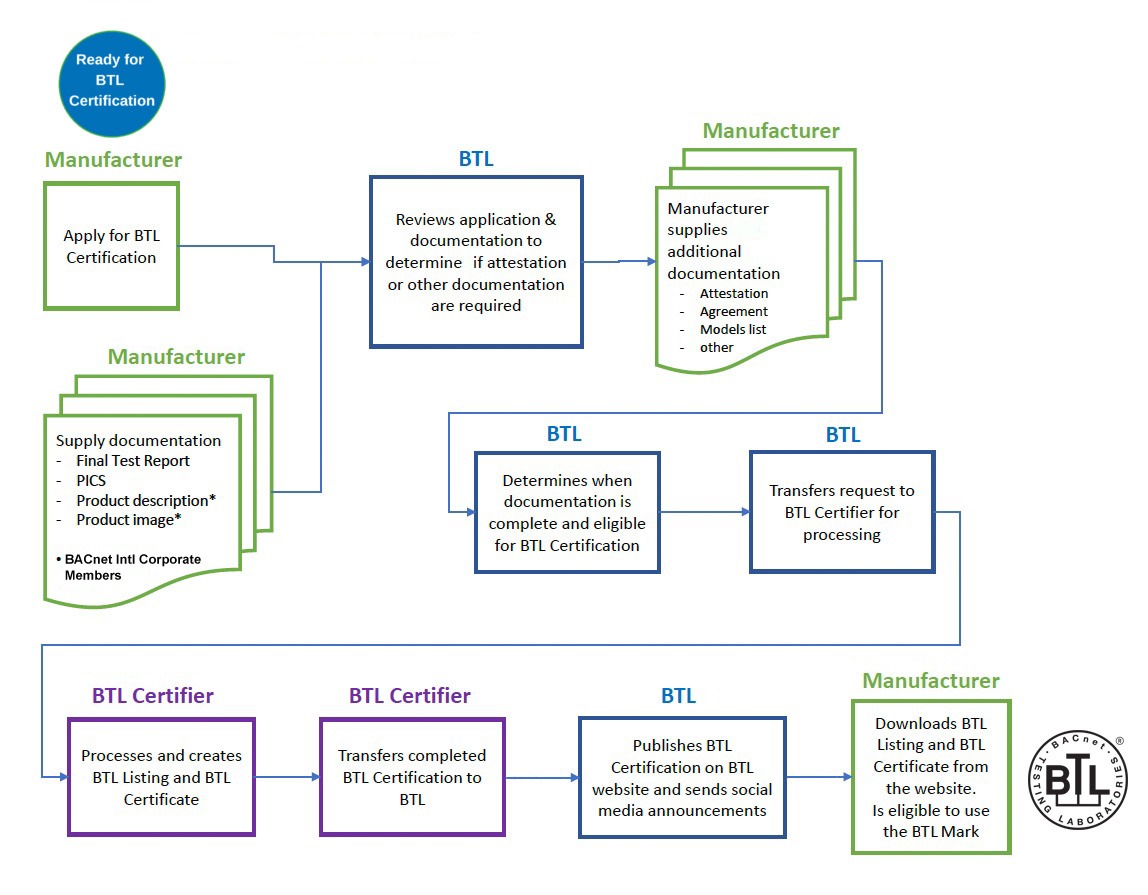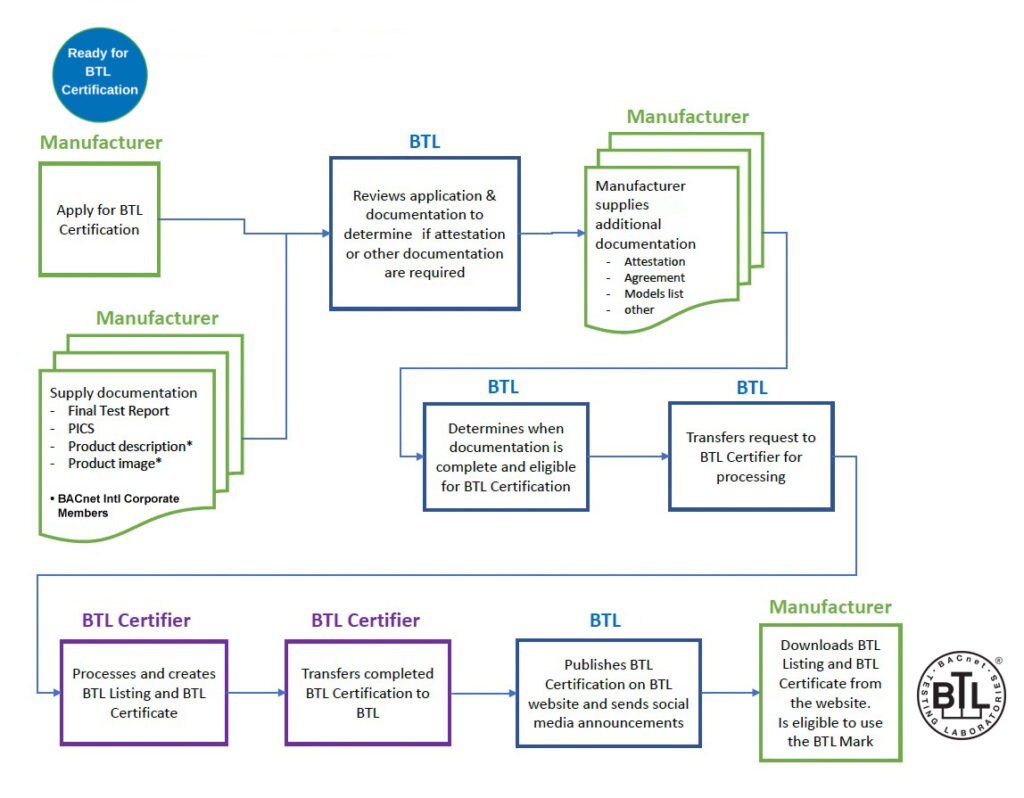 Applying for Certification
After a product has successfully completed BTL Testing, a final test report (FTR) will be issued on the tested product from the RBTO. This FTR will be needed when applying for BTL Certification. A company may apply for a BTL Certification for the tested and/or additional products and models of the same product family as long as these product/models share the same tested BACnet Stack.
Prepare your BTL Certification Application!


After Certification
Upon successful certification, a product can be added to the BTL Listing website, along with its Certificate, PICS and other information. Users can search the BTL Listing to validate products have been Certified and verify a product's BACnet functionality. After a product is added to the BTL Listing the manufacturer can use the BTL Mark in relation to that product, according to the BTL Mark usage policy.
BTL Certification Fees
Currently, there is no fee for processing a BTL Certification Application. There is an annual Listing fee of $2,000.00 (USD) per listed product. Listing fee payment is required prior to a new BTL Certification being uploaded to the BTL Listing website, except for BACnet International corporate members in good standing. For details on potential Listing fee discounts, please contact Emily Hayes, BTL Manager.