The BTL Working Group (BTL-WG) has developed a test package which contains a set of testing procedures. These can be acquired and used by manufacturers to pre-test their products for BACnet compliance before they send their products to an RBTO (Recognized BACnet Testing Organization) for BTL Testing. The BTL Test Package is available on the test documentation page.
The BTL uses this test package to verify compliance to the BACnet Standard. The BTL Test Package contains all the tests and requirements that are currently being tested at the RBTOs. Manufacturers indicate a device's BACnet functionality by completing the BTL Checklist, included in the BTL Test Package. The RBTO creates a test plan that specifies which tests will be run on the device for BTL Testing.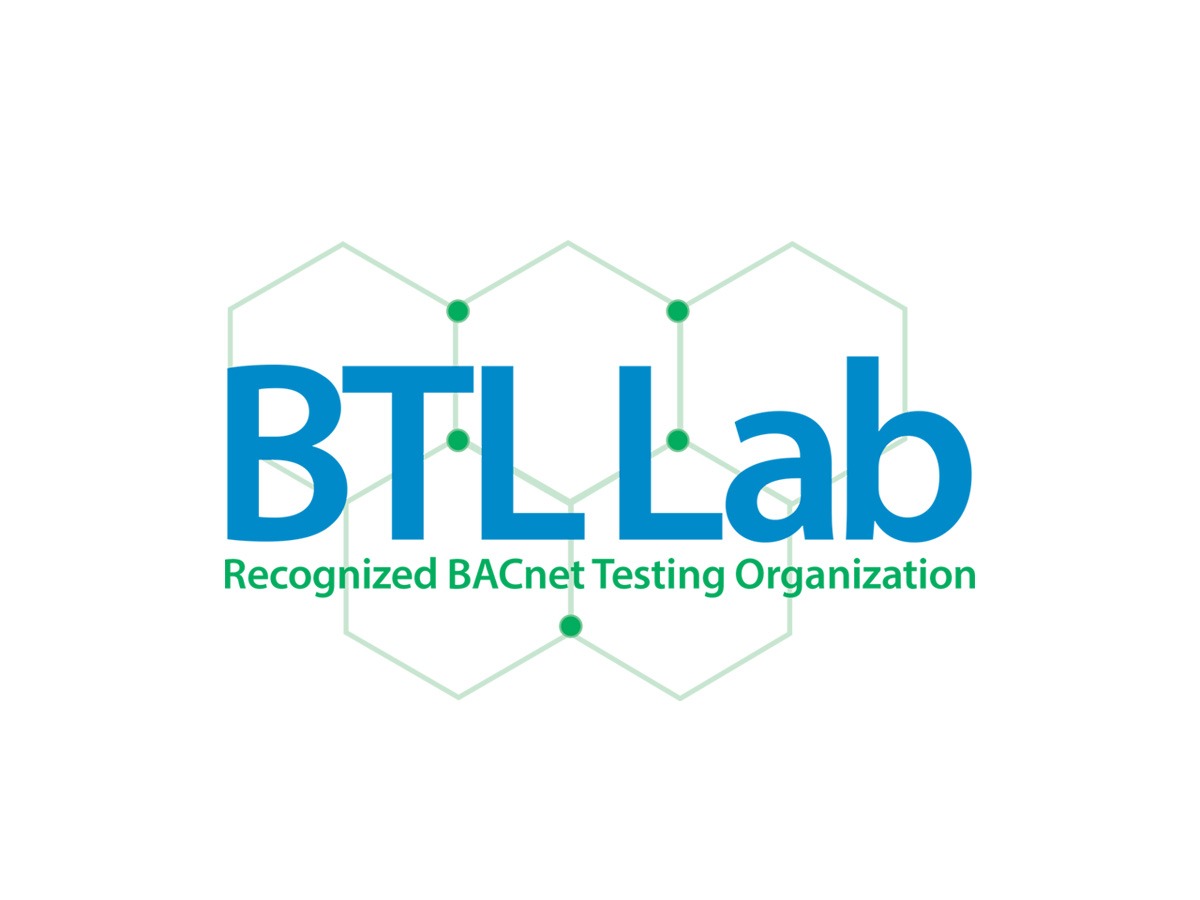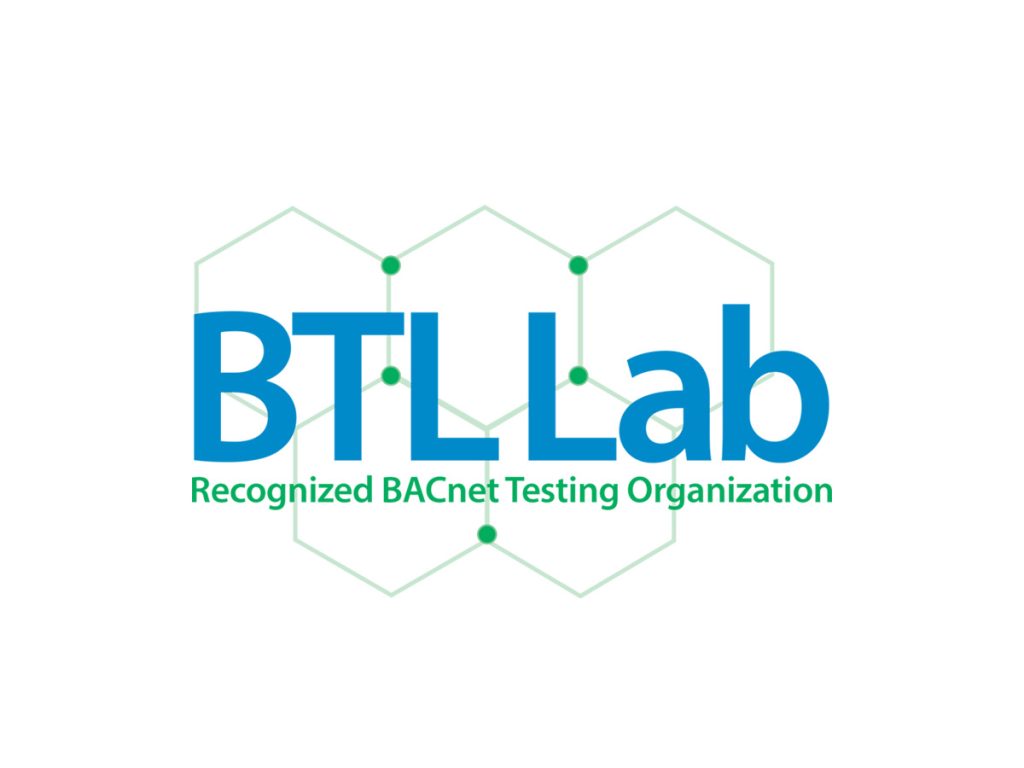 The RBTO works directly with the developer throughout the BTL Testing process to understand set-up requirements for the device and feedback on failing functionality. For any questions on BTL Testing and the testing process, please contact Emily Hayes, BTL-Manager.

Who May Apply?
The testing process is open to all manufacturers. Contact your preferred RBTO for an estimate of time, cost, and availability of testing for your product.
Product Testing Fees
Testing fee schedules are established by each test organization independently. Use the contacts below for information regarding testing fees at the current Recognized BACnet Testing Organizations.
Process for Preparing for BTL Testing: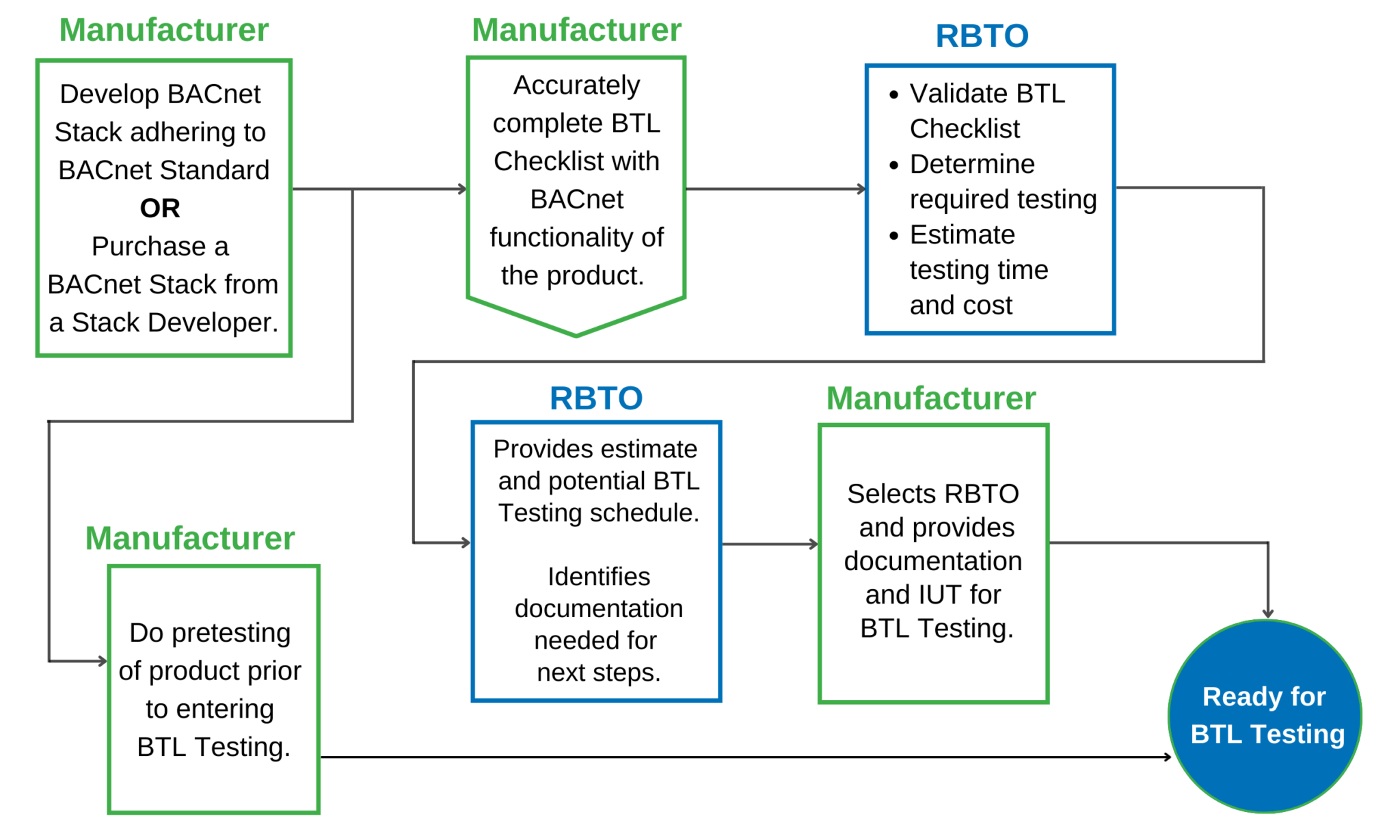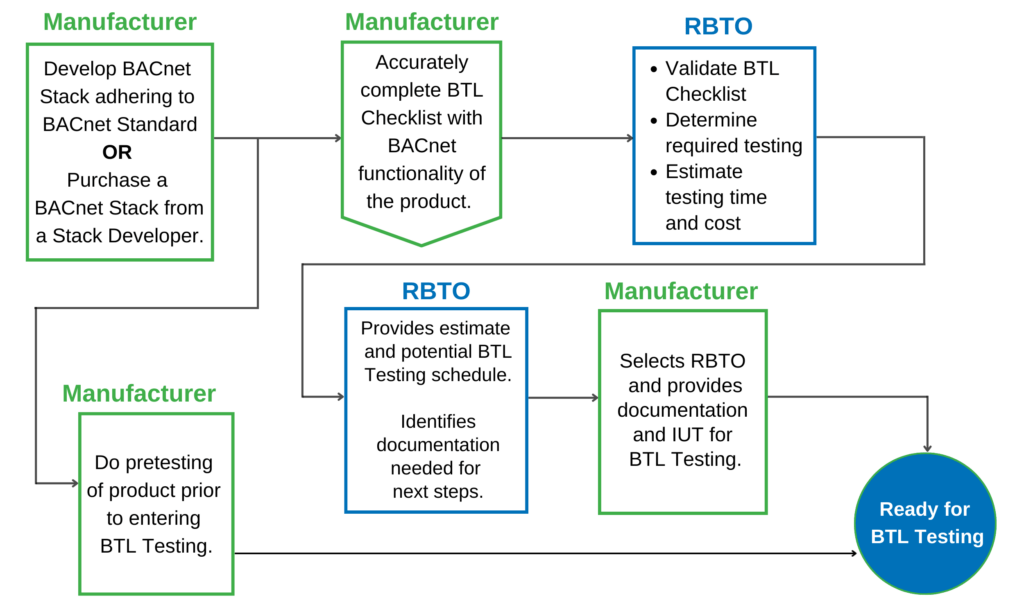 Process for BTL Testing at an RBTO: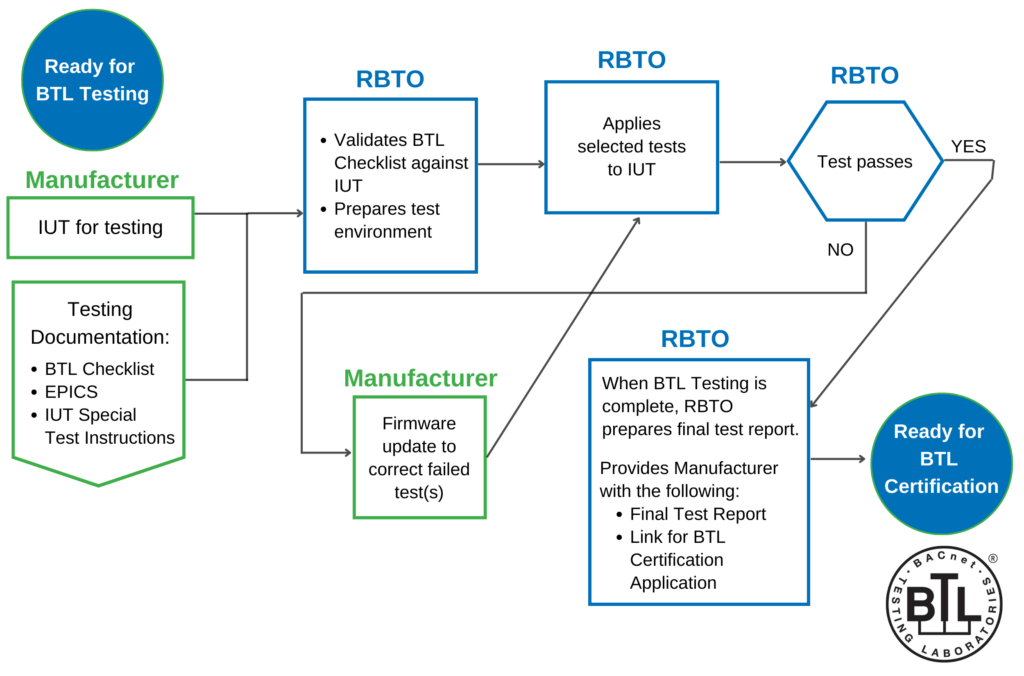 Testing Service Providers
Device testing is available at the following Recognized BACnet Testing Organizations (RBTOs):
2900 Delk Road | Suite 700, PMB 321 | Marietta, GA 30067 | USA
BTL Contact: testing@bacnetinternational.org
BTL Lab Testing Forms
BACnet Prüfstelle | Technikumstrasse 21| CH-6048 Horw | Switzerland
Tel. +41 (0)41 349 33 81
iHomeLab contact: BACnet@iHomeLab.ch
MBS GmbH | Römerstr. 15 | 47809 Krefeld | Germany
Fon +49 (0)2151 7294-0 | Fax. +49 (0)2151 7294-50
MBS contact: testlabor@mbs-solutions.de
Building automation laboratory | Ridlerstraße 65 | 80339 München | Germany
Fon +49 (0)8142 4461-400 | Fax. +49 8142 4461-530
TÜV SÜD Industrie Service contact: ba-testlab@tuvsud.com